Mission:
My personal and professional mission is to help job seekers, students, and young professionals develop communication skills, confidence, and motivation to take action and succeed in achieving their career development goals.
Qualifications:
Master in Business Administration (MBA), York University, Schulich School of Business
Certified Resume Strategist (CRS), Career Professionals of Canada
Certified Training Practitioner (CTP), Institute for Performance and Learning
Teaching English as a Second Language certification (TESL)
My Story:
Patient, engaging, and empathetic are words clients and students use to describe my coaching, facilitating and training style. I developed my specialization in strategic business communication, resume writing, and job interview preparation through formal education and many years of working as a corporate sales executive and college business instructor. 
Presenting and speaking in a friendly, confident, yet respectful manner, I have been recognized for making complex processes and concepts easy to understand. I have a clear and concise communication style, which is ideally suited to culturally and professionally diverse audiences who have learned English as a second language (ESL).
With hands-on experience in various roles and industries including B2B sales and marketing, non-profit leadership, government administration, customer service, and education, I am a quick learner and an adaptable business professional.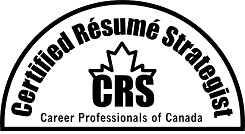 "I felt so prepared for my practicum interviews after the Human Resources course that I took with Bart [Zych]. Every company I interviewed with offered me a position, and I was able to choose the organization that best suited my goals and interests." 
E-Commerce Manager, Fashion Industry
After a rigorous interview process, Marcus was one of over 10,000 applicants selected to fill 15 positions in a prestigious management training program with…one of the largest telecommunications firms in South America. "I…heavily relied on the 'Challenge-Action-Result' model favored by (business instructor) Bart Zych. I found myself answering every interview question with CAR statements. It really helped me demonstrate how I could be an asset to the company." 
Marketing Manager, Telecom Industry
"Like most BCIT students, I am busy and exhausted with tons of exams and assignments. But I found myself extremely excited when I attend every Communication class and I feel like I became a millionaire with your millions of dollar's lessons and advice. Thank you again for being…my instructor."
Team Manager, Government Organization